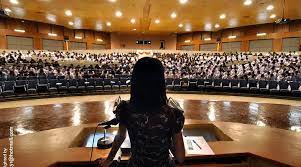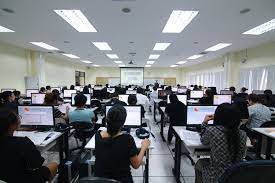 Suranaree University of Technology provides well-equipped classrooms that offer convenience for both students and instructors. These facilities are furnished with modern technological tools and resources to support effective teaching and learning.
The Modern and High Precision Scientific Equipment Laboratories
The Modern and High Precision Scientific Equipment Laboratories are able to accommodate teaching, and advanced research in science, engineering, social technology, medicine and nursing, including providing services to external units.
Undergraduate Student
SUT has on campus dormitories for undergraduate student called Suranivet Dormitory with 1-18  building (S1-S18). The fresh man year student must stay at S.

Room rate is charged per term with various types of room, for international student CIA will reserve a room for student before student arrive SUT. The maximun room rate is 6,500 Thai Baht/trimester with 7,000 Thai Baht for a damage deposit.
Graduate Student
Surasammanakhan hotel main building
Sura 1 : The regular rate for double occupancy at Sura 1 is 800 Thai Baht/day
Sura 2 : Room is reserved to be a dormitory for graduate student. A room rate is 4,300 Thai Baht/month excluded electricity bill and water supply bill. As first signing rental contract a damage deposit of 5,000 Thai Baht is required.

Only two student will be allowed to share a room at Sura 1 and Sura 2.  The rooms at Sura 2 is limited as use first come first serve basis.
Off Campus Dormitory
There are various apartments, dorms or houses for rent off cmpus. It is recommended that students who wish to stay off campus and have their own transportation.
SUT Campus Transportation
Shutte Bus
"SUT SMART TRANSIT" It's free for all students and staff members with 6 routes, Purple line, Blue line, Green line, Yellow line, Orange line and Red line to all campus major areas, please download application to use the service.
SUT Bike Lane
"BICYCLE" Bicycle is one of a good option for students, SUT outer ring road has bike Lane, you can cycling save on campus.
Shuttle Service to SUT Hospital
Inbound – Outbound
busses leave every 60 minutes
First bus to SUT hospital Leaves at 07.50 am
Last bus leaves at 17.30 pm
Local Transportation Service
Private taxi/metered taxi
Suranaree University of Technology's library is a hub of knowledge and learning excellence. It serves as a vital resource center for students, faculty, and researchers, offering a rich collection of books, journals, and digital resources to support academic pursuits. With its serene and conducive environment, the library provides an ideal space for studying, research, and intellectual exploration. Additionally, the library is staffed with knowledgeable professionals who are ready to assist users in their quest for information and academic success. It's a place where the thirst for knowledge is quenched, and where the university community comes together to foster a culture of learning and innovation.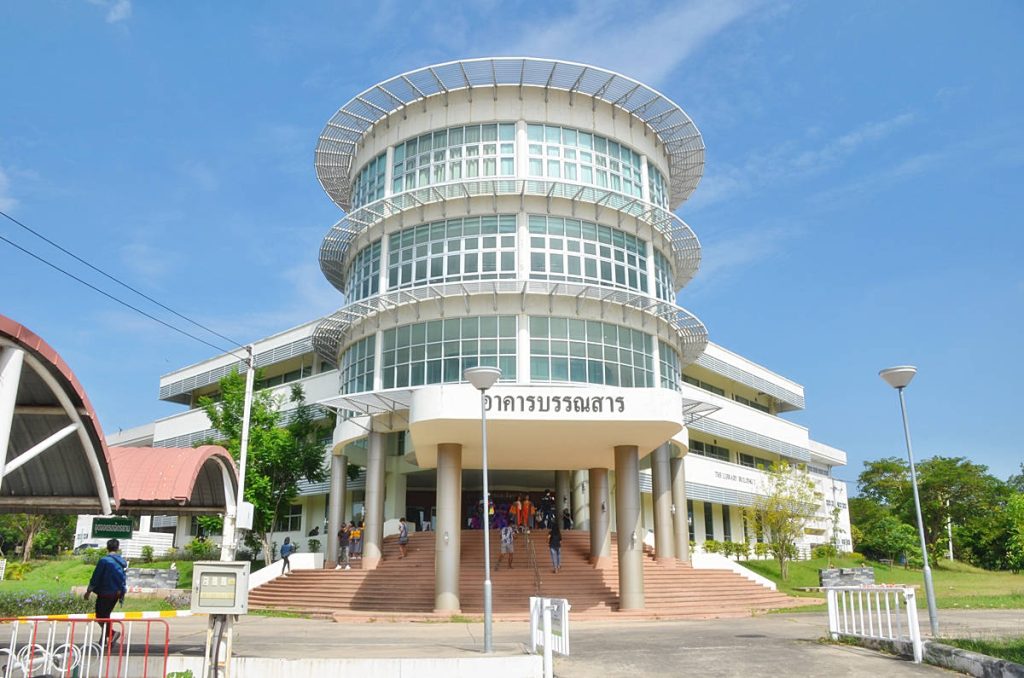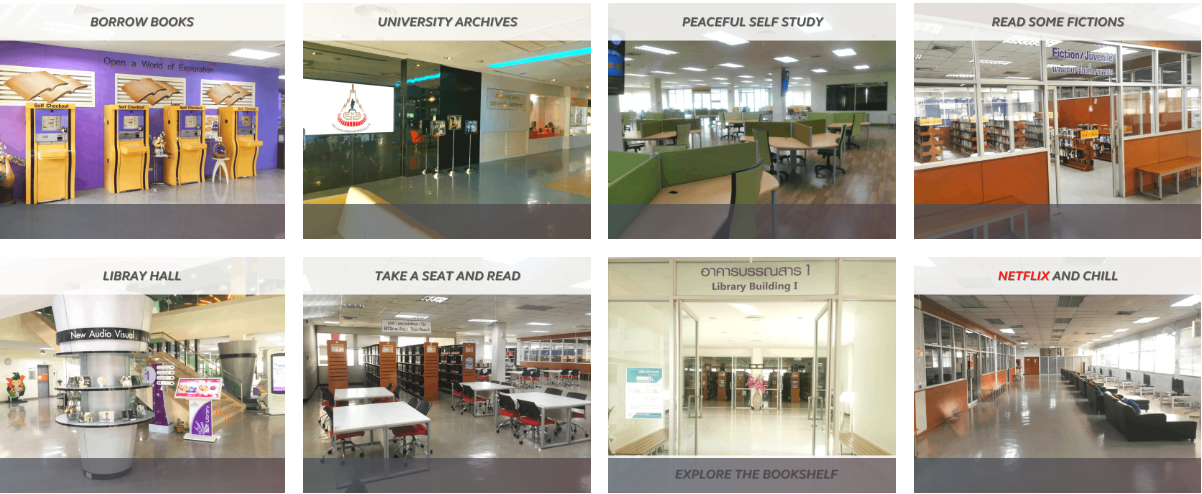 The Sports and Health Center at Suranaree University of Technology is a state-of-the-art facility dedicated to promoting fitness, well-being, and an active lifestyle among the university community. This center offers a wide range of amenities and services aimed at enhancing the physical and mental health of students, faculty, and staff.
Key Features of the Sports and Health Center: Modern Gymnasium,  Indoor Sports, Facilities Outdoor Sports Complex,  Swimming Pool, Fitness Classes, Health Services, Recreational Areas, Intramural Sports, Community Engagement.
The Sports and Health Center at SUT plays a pivotal role in fostering a healthy and active campus lifestyle. It encourages individuals to pursue physical fitness, stress relief, and overall well-being, aligning with the university's commitment to holistic education and student development.